Welcome
This is the only site authorized and developed by Ritchie's family, Connie, Irma and Mario. Take your time, there is a lot of great photos and memories we want to share with you. We hope you will enjoy your visit with us and come back often.
Articles of the Month
News from The Family
Winter Dance Party 2023
Ritchie Valens Songbook - Hits and B-sides
In Memoriam, Robert Morales
What's up with Mario
Ritchie Valens' Soy Capitan™ Cola

For the Ritchie Valens Collection please visit shopiowarock.com
Ritchie Valens' Soy Capitan™ Cola
C3 Entertainment, Inc. is excited to announce a license with Rocket Fizz Soda Pop and Candy Shops to produce a Ritchie Valens soft drink called Soy CapitanTM Cola for sale in all Rocket Fizz stores and other select outlets.
In stores now, you can enjoy a bottle of Ritchie Valens' Soy Capitan™ Cola around the country in 28 states and over 120 locations. The bottle features classic imagery of Ritchie Valens with one of his electric guitars.
According to the Valens family, cola was Ritchie's favorite soft drink flavor. He could often be found sipping a cola with friends at the popular Southern California diner, Bob's Big Boy. Read more.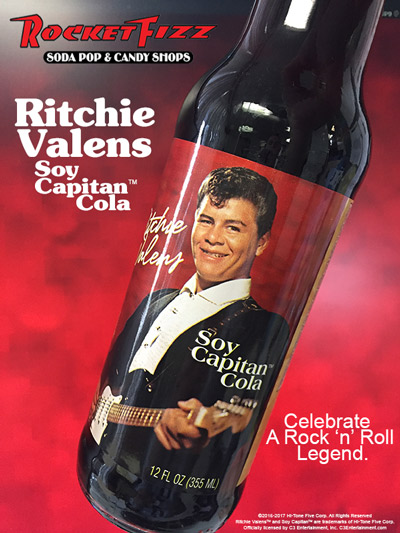 For Licensing, Merchandising and Advertising Contact:
Ani Khachoian
Executive Vice President of Licensing, Merchandising and Distribution
C3 Entertainment, Inc.
1415 Gardena Avenue
Glendale, CA 91204
Email - Phone: (818) 956-1337 ext. 215
What's up with The Family
Winter Dance Party 2023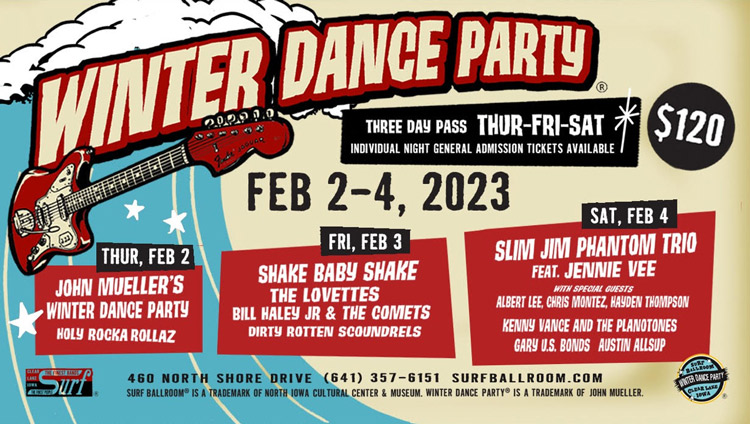 Please join the family at this year's WDP, lots of surprises, special guests, and a great lineup.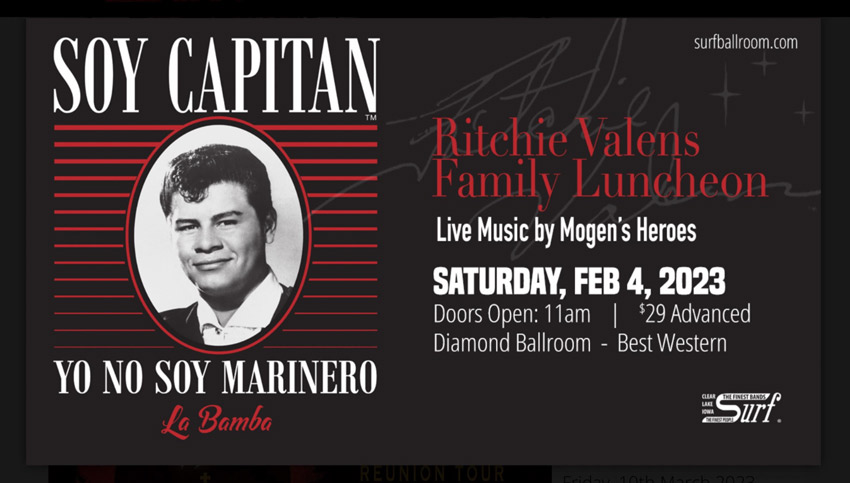 The Ritchie Valens Family Luncheon is back. Saturday February 4. doors open at 10:30 show starts at 11:00am
Remember you don't need a WDP ticket to attend. This event is a separate ticket, the luncheon is held at the Diamond Ballroom at Best Western Holiday Lodge, Clear Lake Iowa.
Get your tickets early. You don't won't to miss this party!
What's up with Mario
Backyardblues.com
.
In Memoriam, Robert Morales aka "La Bamba Bob" March 9, 1937- September 15, 2018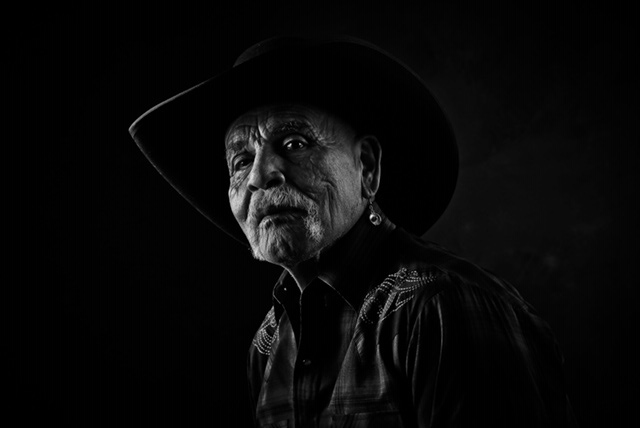 Ritchie Valens Songbook - Hits and B-sides
Series: Guitar
Format: Softcover Audio Online - TAB
Artist: Ritchie Valens
Author: Ryan Sheeler
Ritchie Valens was the first nationally recognized Latino rock'n' roll star. He had a meteoric rise to fame in a career that lasted barely eight months, before his tragic death along with Buddy Holly, the Big Bopper and pilot Roger Peterson, in a plane crash north of Clear Lake, Iowa. Ritchie's unique guitar style and high-energy performances and his hits "Come On, Let's Go," "Donna," and "La Bamba" made him a well-known figure in the golden age of rock 'n' roll.
Valens had only two studio albums, Ritchie Valens and Ritchie, both released posthumously in 1959. In Ritchie Valens Songbook: Hits and B Sides, guitarist and author Ryan Sheeler presents an in-depth look at Ritchie's music from these two albums, featuring 12 note-for-note transcriptions with accompanying guitar tablature.
This is a follow up to Sheeler's book, Ritchie Valens: His Guitar and Music, featuring a complete exploration of "La Bamba," plus Ritchie's guitars and history.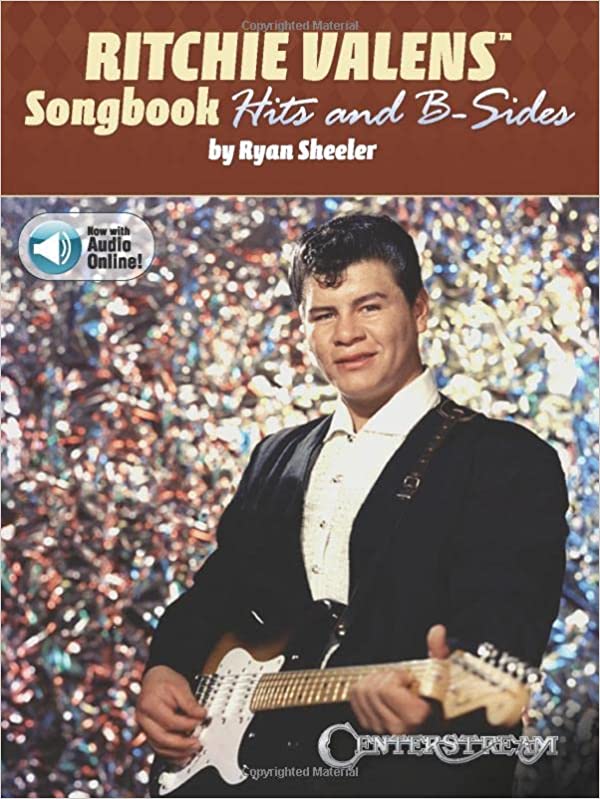 Ryan studied music at Iowa State, a musican in his own right he explores the musical styles of Ritchie and shares photos and information not currently found elsewhere. Some of the questions he answers, How much of his own guitar work did Ritchie perform on his records? You'll want to add this book to your collection, Ryan shares his passion for Ritchie's music working tirelessly "to get it right". Available on Amazon, halleonard.com and www.ryansheeler.com